Richardson Performing Arts Center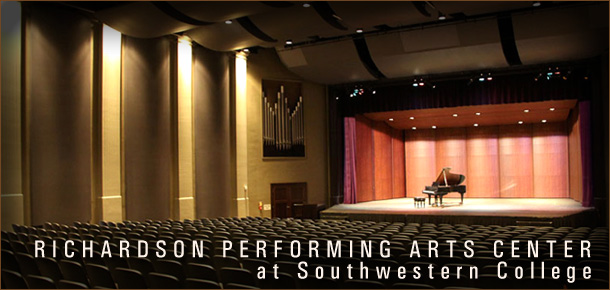 ---
Docking Lecture Series presents
Jeffrey Toobin
Date: March 2, 2017 (Thursday)
Time: 11:00 a.m.
Admission: FREE
Best-selling author and CNN analyst Jeffrey Toobin will present the 2017 Docking Lecture on Thursday, March 2, at 11 a.m. on the campus of Southwestern College. The Docking Lecture Series is sponsored by Union State Bank,
"Union State Bank, Tom Docking, and I are delighted to partner with Southwestern College in bringing Jeffrey Toobin to Southwestern's campus," says Bill Docking, chairman of the board at Union State Bank. "He is an excellent communicator who provides insightful analysis whether commenting on legal matters, politics, or a host of other topics. I've enjoyed watching him on CNN and have read several of his books. In fact, I recently read 'American Heiress,' his riveting account of Patricia Hearst's kidnapping and the incredible events that followed. It's a pleasure to help bring a speaker of Jeffrey Toobin's stature to Southwestern College."
Click here for more information
---
Kansas Supreme Court: Special Session
Date: March 30, 2017 (Thursday)
Time: 6:30 p.m.
Admission: FREE
The Kansas Supreme Court will conduct a special evening session Thursday, March 30, at Southwestern College in Winfield. The special session is part of ongoing outreach to familiarize Kansans with the high court, its work, and the overall role of the Kansas judiciary.
The court will be in session from 6:30 p.m. to about 8 p.m. March 30 in the Richardson Performing Arts Center located in the Christy Administration Building on the Southwestern College campus at 100 College Street.
Click here for more information
---
2016-2017 Events
Thursday, December 1 - SC Choral Union: Knowing You
Sunday, December 4 - Winterfest Concert: South Kansas Symphony, SCCU & A Cappella Choir
Sunday, December 11 - Christmas Festival Concert: SC Youth Symphony
Thursday, March 2 - Docking Lecture Series: Jeffrey Toobin
Thursday, March 30 - Kansas Supreme Court Special Session
Friday, April 7 - Spring Awakening: The Musical
Saturday, April 8 - Spring Awakening: The Musical
Sunday, April 9 - Spring Awakening: The Musical
Friday, April 21 - SC Singers & MTENS Concert
Richardson Performing Arts Center Features
Comfortable seating, configured for continental seating with side aisles and extra leg room
ADA compliant seating area for those with mobility challenges
Excellent acoustics providing clarity for music and the spoken word
Attractive lighting and beautiful décor
ADA compliant restroom facilities
Devices to assist those with hearing problems are available in the box office
An exciting performance venue